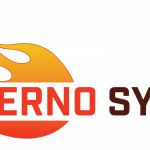 Top Secret/SCI
Chantilly, VA 20151
Senior Level Career (7+ yrs experience)
Occasional travel
IT – Security
OPERATIONAL SYSTEM ENGINEER: Expert Level
Location: Chantilly, VA US
Security Clearance Requirement: TS/SCI with Full Scope Polygraph
Clearance Status: Must be Current
JOB SUMMARY: 
Inferno Systems is looking for candidates with a background in accounting and finance to
help track online personas used by APT groups. You will be working alongside other
analysts and operations support personnel as a team to help identify personas, understand
their methods and then mimic them in support of penetration testing operations. You will
help with generating online personas, tracking and management of their online activities
including emails, payments and payment methods. You will document APT actor methods
which are successful and unsuccessful in an effort to improve customer awareness,
detection and improvement of internal processes.
REQUIRED SKILLS:
• Understanding of online personas including creating and monitoring email addresses with
various providers.
• Understanding of various online payment methods including credit cards and gift cards
• Very detail-oriented, being able to track multiple personas, including email responses and
payment histories and dates
• Strong documentation and the ability to track multiple concurrent activities.
• Ability to research, analyze, prioritize, problem solve, and work several tasks concurrently
with minimal supervision.
• Candidates must be organized, detail-oriented, a team player, and willing/eager to learn.
DESIRED SKILLS:
• Understanding of customer-specific processes for obtaining documents.
• Understanding of cryptocurrency and payments using crypto.
• Optimizing support for ongoing, rapidly changing operational activities/needs by applying
technical knowledge/expertise to ensure that technical documentation is properly created
and maintained, at the system and strategic level.