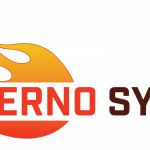 Website Inferno Systems
TECHNICAL OPERATOR CRITICAL INFRASTRUCTURE:
TS/SCI with Full Scope Poly
Inferno Systems• Chantilly, VA 20151
APPLY NOW
View Company's Profile
Today
Top Secret/SCI
On-Site/Office
Expert Level Career (15+ yrs experience)
0%
Full Scope Polygraph
IT – Security
TECHNICAL OPERATOR: Expert Level
Location: Chantilly, VA US
Security Clearance Requirement: TS/SCI with Full Scope Polygraph
Clearance Status: Must be Current
JOB DESCRIPTION:
Inferno Systems is currently looking for a proactive and self-motivated person for our
Technical Operator Critical Infrastructure role. In this unique position, you will be working
with senior managers with a mandate to counter threats to critical infrastructure. You will
need to be familiar with a broad range of threats with a focus on cyber security.
You will work across offices and organizations as you use unique customer methods and
data sources to identify vulnerabilities and threats to critical infrastructure, including power,
communications, sanitation and other systems. You will research and analyze reports and
other data to counter threats and make recommendations for remediations. You will
communicate with domestic and field elements to coordinate proposals and operations.
REQUIRED SKILLS:
• 5+ years planning / developing / executing HUMINT or SIGINT or other operations against
hard targets.
• Prior experience in reviewing and analyzing HUMINT, SIGINT, OSINT and GEOINT data
sources to develop operational planning.
• Understanding of computer wired and wireless networks and related technologies.
• Experience with counter intelligence reviews
• Understanding of computer networks and a familiarity with clandestine and overt technical
collection capabilities and field operations.
• Knowledge of methods used to protect and safeguard resources, operations, and equities,
and operational security.
• Ability to interact and communicate with individuals from diverse backgrounds and cultures
and to convey technical information to non-technical individuals.
• Ability to research, analyze, prioritize, problem solve, synthesize large amounts of
data/information, and work on several tasks concurrently with minimal supervision.
• Assist in reviewing, defining, and clarifying operational requirements.
• Write correspondence and coordinate with participants regarding operational plans,
vulnerability assessments, risk evaluations, possible remedies, or execution plans. When
appropriate, prepare intelligence reports following guidelines.
• Capable of handling stressful situations and demonstrated strong oral and written
communication skills.
• Knowledge of complex geographic or functional areas or issues.
• Knowledge of collection capabilities & methods and the relationship of intelligence gaps.
DESIRED SKILLS:
• Understanding of U.S. critical infrastructure systems including SCADA
• Previous overseas travel experience, including engaging with foreign partners.
• Prior experience in penetration testing, red team operations, incident response or
computer forensics.
• Excellent interpersonal skills, sound judgment, good administrative and organizational
skills.
• Knowledge of the process and techniques for recruiting.
• Knowledge writing methods and systems as well as policies and regulations.