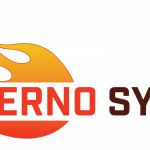 Website Inferno Systems
SENIOR TECHNICAL TARGETER: TS/SCI with Full Scope
Poly
Inferno Systems• Chantilly, VA 20151
APPLY NOW
View Company's Profile
Today
Top Secret/SCI
On-Site/Office
Mid-Level Career (7+ yrs experience)
100% Full Scope Polygraph
IT – Security
TECHNICAL OPERATOR: Full Performance Level
Location: Chantilly, VA US
Security Clearance Requirement: TS/SCI with Full Scope Polygraph
Clearance Status: Must be Current
JOB DESCRIPTION:
Inferno Systems is currently looking for proactive and self-motivated individuals for our
Technical Operator positions to work closely with our Penetration Testers. You should have
multiple years of conducting targeting in support of cyber operations, specifically conducting
vulnerability research on targets and systems to gain network/system access. You should
have experience developing technical operation plans and gaining approval to execute
them, briefing options and risks, understanding technical aspects of plans and collaborating
across other offices and/or the IC as necessary. You should understand the ops life cycle,
be able to write reports and disseminate them and translate needs into requirements and
actions to support them. BS degree must be in a technical discipline OR may substitute
three years of sponsor-specific experience for BS degree.
REQUIRED SKILLS:
• 5+ years planning / developing / executing HUMINT operations
• Prior experience in reviewing and analyzing HUMINT, SIGINT other data sources to
develop operational planning.
• A general understanding of wireless communications protocols and technologies,
including cellular, Wifi and bluetooth
• A general understanding of computer networks and a familiarity with clandestine technical
collection capabilities and field operations.
• Assist in reviewing, defining, and clarifying operational requirements.
• Assist in researching, analyzing, and recommending complex technical operational
approaches, processes/procedures, and equipment/systems.
• Identify technical and operational constraints and methodologies and relate alternative
solutions and risks.
• Develop routine proposals incorporating appropriate technical and operational issues into
a plan based on consensus.
• Write correspondence and coordinate with participants regarding operational plans,
vulnerability assessments, risk evaluations, possible remedies, or execution plans. When
appropriate, prepare intelligence reports following guidelines.
• Ability to analyze the operational environment to identify appropriate equipment/systems
required to meet operational needs.
• Devise new techniques by applying technical capabilities in innovative scenarios.
DESIRED SKILLS
• Prior experience in penetration testing, red team operations, incident response or
computer forensics.
• Ability to interact and communicate with individuals from diverse backgrounds and cultures
and to convey technical information to non-technical individuals.
• Ability to research, analyze, prioritize, problem solve, synthesize large amounts of
data/information, and to work several tasks concurrently with minimal supervision.
• Capable of handling stressful situations and demonstrated strong oral and written
communications skills.
• Previous overseas travel experience, including engaging with foreign partners.
• Knowledge of complex geographic or functional areas or issues.
• Knowledge of collection capabilities & methods and the relationship of intelligence gaps.
• Knowledge of US Government policy issues as they relate to Internet law.
• Knowledge of methods used to protect and safeguard resources, operations, and equities,
and operational security.
• Excellent interpersonal skills, sound judgment, good administrative and organizational
skills.
• Knowledge of the process and techniques for recruiting.
• Knowledge writing methods and systems as well as policies and regulations.
• Technical certifications in penetration testing or cyber security such as SANS GIAC
certifications (GPEN, GXPN, GCIH, GWAPT, GCFA, etc), Offensive Security (OSCP),
Certified Ethical Hacker (CEH)
• General technical certifications such as CompTIA Network+, Security+, Linux+